Click here for our detailed Theradome review
---
Great news for women who are experiencing female hair loss: There is a new hair growth laser therapy system named the Theradome laser helmet that just came out and it is the first FDA-cleared home-use device. There was a similar hair loss laser helmet called iGrow, but it was only recommended for men.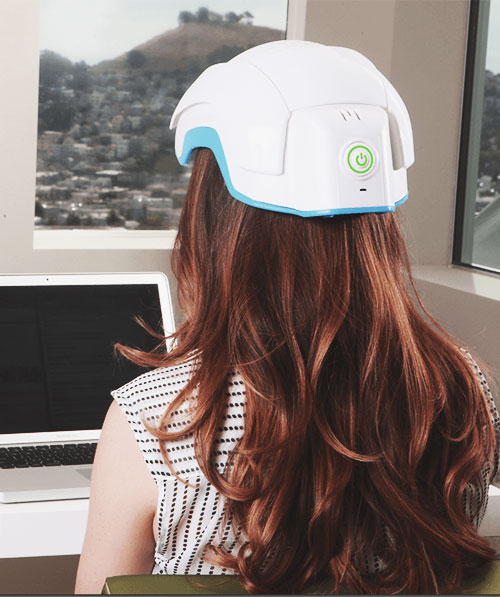 We checked the Theradome's website and here are some interesting findings about the Theradome laser therapy helmet (On a site note, we weren't able to find much Theradome laser helmet reviews since the product is fairly new):
ALL clinical trial participants who used the Theradome therapy helmet found one or more of the following results: thicker and fuller hair, a decrease in hair loss, and new hair growth after using the product for 3 – 4 months.
The site lists the results women can expect from using Theradome based on a timeline. For instance, the site states "Hairs on the top of the head and vertex will start filling in" after 52 uses of the laser helmet (20 minutes for each treatment),
No side effects reported by the FDA
The laser Theradome helmet has more diodes (where the laser lights come out) than laser comb (ex: hairmax). Also, it can be more convenient to use since you don't have to keep moving the device around to cover the entire scalp.
The product is currently FDA cleared for women and we believe this can be a great option for women with hair thinning or balding issues.
Theradome hair growth helmet is currently priced at $860 right now. Compared to the in-office hair loss laser treatment, which usually costs about $4000 or up, the device appears to be more reasonably priced (even though it's still on the expensive side).