More volume please! Everyone wants to know how to get thicker hair. Especially, if your hair is naturally fine or thinning (or both), hair thickening products can be a HUGE help.
Look at any of the top female celebrities and you can bet they are using thickening products for sure. Here are 7 hair thickeners that will give you easily visible and amazing results. There's also a great concealing powder for anyone whose hair is overly thinning (If you are looking for hair re-growth treatments, read this complete guide).
1. Caffeine super-charged thickening serum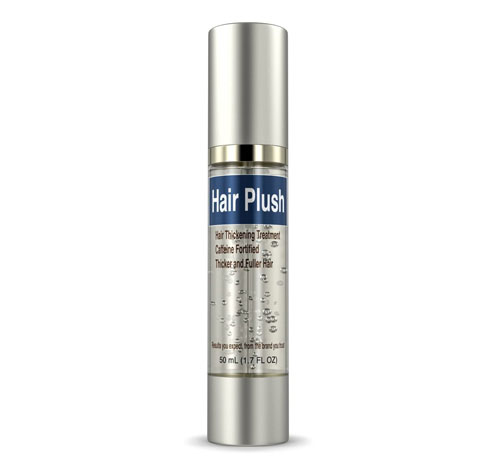 Don't judge it by the cover. While the packaging of Hair Lush looks a bit cheesy at first glance, what really matters is the stuff inside. There are hundreds of positive reviews that swear by this hair thickener. The Hair Lush serum is formulated with advanced leave-in caffeine extracts, which not only thickens your hair but also helps boost new hair growth.
2. Thickening and strengthening at the same time
Washing your hair is a daily (or every other day) routine for most of us. So why not use a shampoo that can help your fine hair give more bouncy volume? The Tree Lemon Sage shampoo is enriched with thickening agents for adding body and making it look and feel much more full. The shampoo also contains panthenol which strengthens existing hair strands to help with unnecessary hair fallout.
3. Best thickening spray for visible volume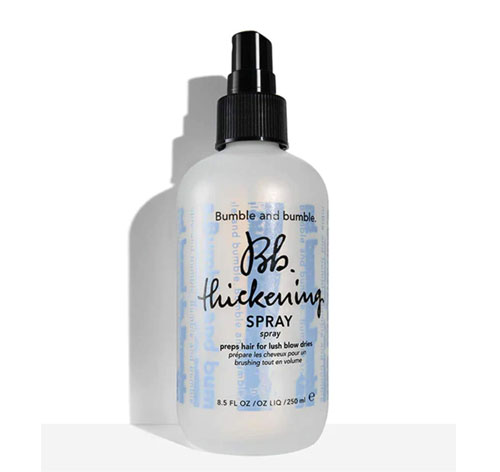 A lot of thickening products focus on the majority of the hair shaft, but a few try to focus on your roots. This thickening hairspray by Bumble and Bumble is light-weight and gives your roots more volume, plus it lasts all day long.  Just spray it on the area where you want to create volume and blow out with a roller brush. It will give you a bouncy, lustrous look that lasts the entire day.
4. No more visible scalp. This will instantly cover your thinning spots.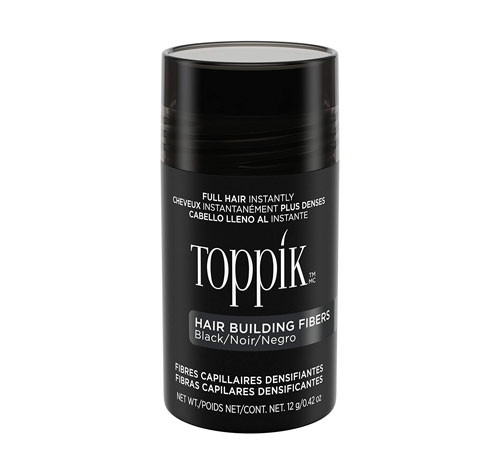 The pioneer of hair building fibers. While Toppik is not a permanent solution for thicker hair, it is a great possibility for people who are desperately looking for ways to cover thinning spots on their scalps. Made of Keratin proteins (the same structure our hair is made of), the fibers intertwine with your existing hair when sprinkled around the thinning areas and boost the fullness for a completely natural look. Read our detailed Toppik review here.
5. Science-backed hair thickening cream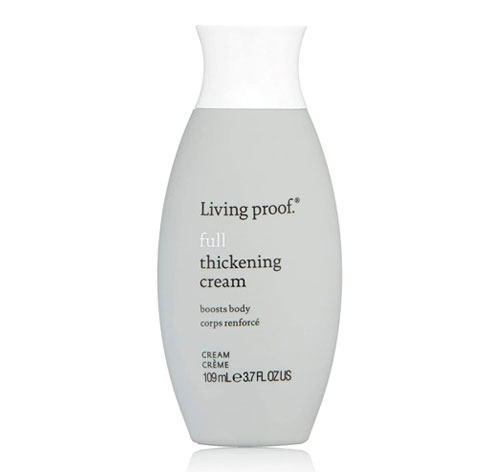 Living Proof took a more scientific approach to formulate their version of hair thickener. The Full thickening cream includes tiny molecules (called PBAE), which turns into micro-pattern of thickening dots on hair strands. These all-day thickening dots are guaranteed to make your hair look and behave like full-textured and thick hair.
6. Voluminous hair secret of magazine cover girls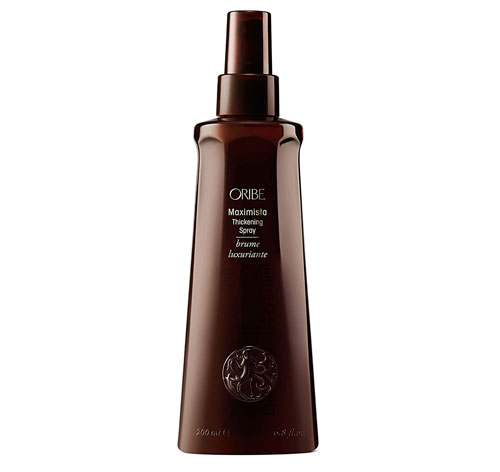 It's a little bit on the pricey side, but Oribe's Maximista thickening hairspray has been voted a #1 product in beauty magazines for transforming fine and thin hair into a bouncy look. Want to maximize your volume? This brand promises absolute fullness with enduring lift and hold.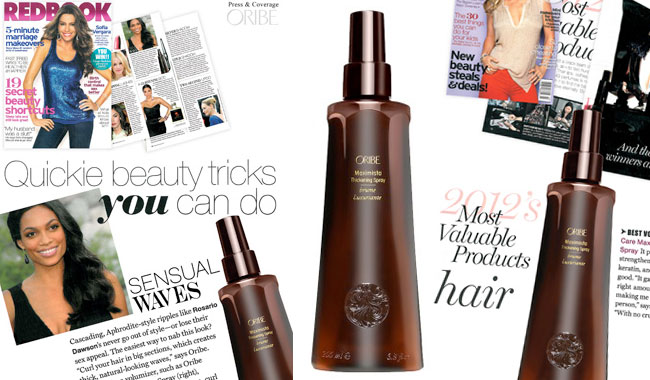 7. Hair fill-in powder to create instant fullness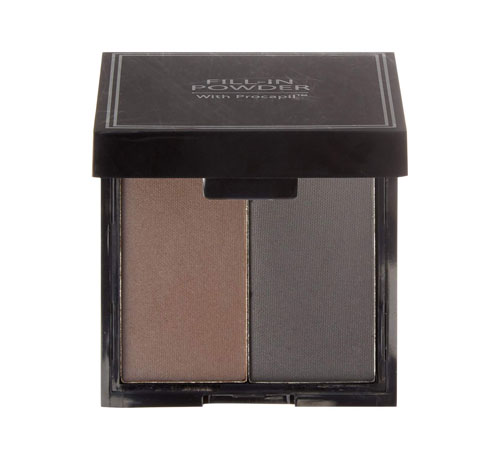 This is a makeup powder – not for your face, but for your hair! This fill-in powder can be applied on your thinning hair area in order to fill in the gaps and create a more full look. The brush makes it very easy for you to apply the powder to specific spots without any staining issues. The powder lasts in the hairline until you wash it out and comes in different colors.