MS FULL HAIR RECIPE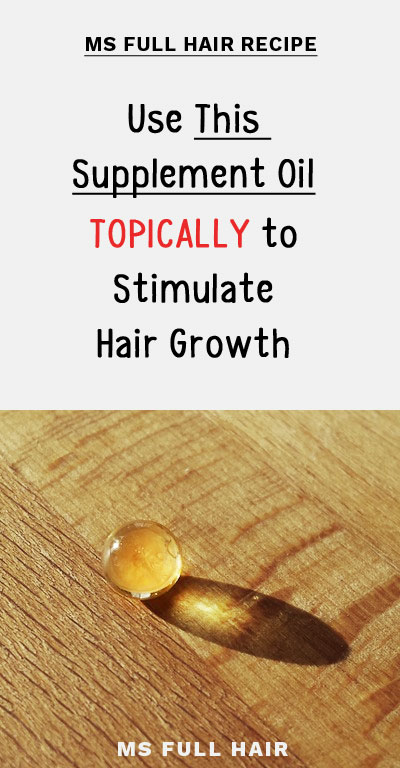 This simple recipe only uses evening primrose oil for hair loss and to be applied on the scalp. It's based on the study we mentioned in the EPO hair growth benefit #1 (Read this article for detail).
The study indicates that applying evening primrose oil topically provides a high concentration of GLA content on specific thinning spots, which in turn stimulates hair regrowth.
Ingredients
Derma roller (to multiply the absorption)
You can get supplements and split the softgel to extract the oil OR use this oil specifically made for topical application
Directions
Start derma rolling the thinning area on the scalp
Apply evening primrose oil to the thinning spot
Massage it for 2-3 minutes at least
Wipe off the excess oil
Leave it for a couple of hours (You can also leave it overnight)
How long?
Continue 5 times a week for 4-8 weeks to see results