MS FULL HAIR RECIPE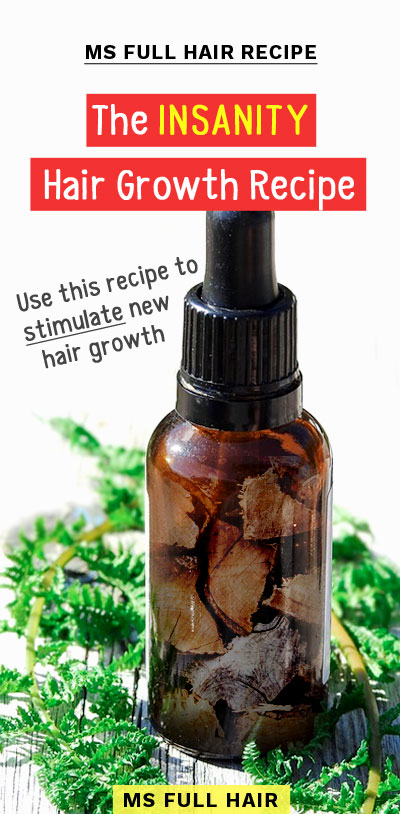 This special recipe contains a number of effective essential oils that are proven to stimulate hair growth and prevent premature hair loss from research studies.
Ingredients
Directions
Mix all oils together in a glass bottle
Apply the hair growth oil mix to the entire scalp
Massage it for 5-10 minutes with your fingers or automatic scalp massager
(Optional) Wear a heat cap for full absorption of essential oil mix
Leave it for 2-3 hours
Rinse well
How long?
Apply the oil mix to the scalp every day for at least 3 months to see the results.