MS FULL HAIR RECIPE
This dietary recipe is an EXACT formula from research examining how certain nutritional supplements have positive effects in reversing female hair loss. The study results show a HUGE improvement on new hair growth (increase in hair count) as well as thickness of each hair strand.
What to Expect
The study shows positive before and after results in hair loss improvement.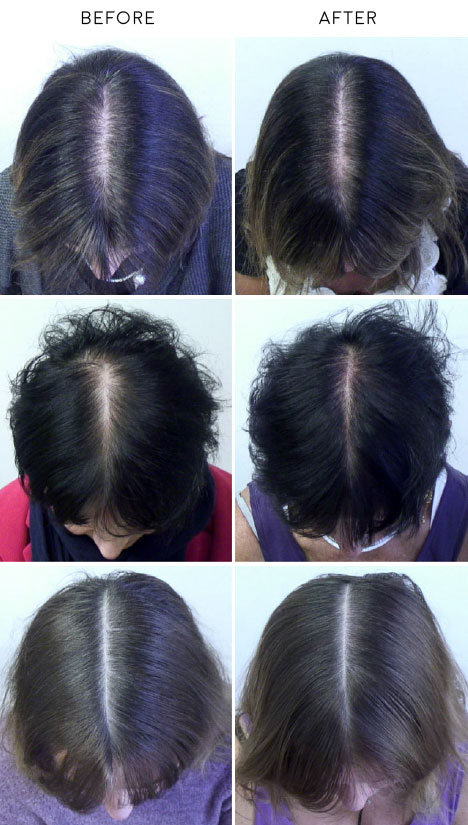 As you can see above, most female participants experienced increases in hair count and thickness as well as decreases in overall hair loss (Read our detailed article here).
Ingredients
Fish oil: 460 mg
Blackcurrant seed oil: 460 mg
Lycopene: 1mg
Vitamin C: 30 mg
Vitamin E: 5 mg
For #4 & #5 (Vitamin C and Vitamin E), instead of getting separate supplements, we recommend you to take high-quality multivitamins.
Directions
Take the above supplements everyday for 6 months.