MS FULL HAIR RECIPE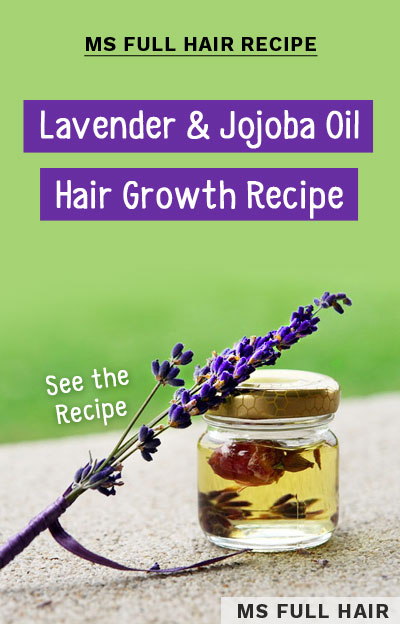 This simple recipe is based on a study. Researchers used lavender essential oil and jojoba oil to find out how effective these oils are for promoting hair growth. Read the entire article here.
Ingredients
This combination makes lavender oil in 5% essential oil dilution ratio.
You can increase or decrease the amount based on the above formula (for instance, if you want to make double the amount, you will need 20 drops of lavender oil and 4 tsp of jojoba oil).
Or you can refer to our essential oil dilution chart here.
Directions
Mix the oils into an amber bottle, preferably with a dropper attached like this one
Apply the hair oil mix onto your scalp
Massage it with your fingers or use a scalp massager to stimulate blood circulation
Leave it for a couple of hours with a shower cap on for full absorption *
Rinse your hair
How often?
Use the hair oil mix 5 times a week for 1 month to see the hair growth results