MS FULL HAIR RECIPE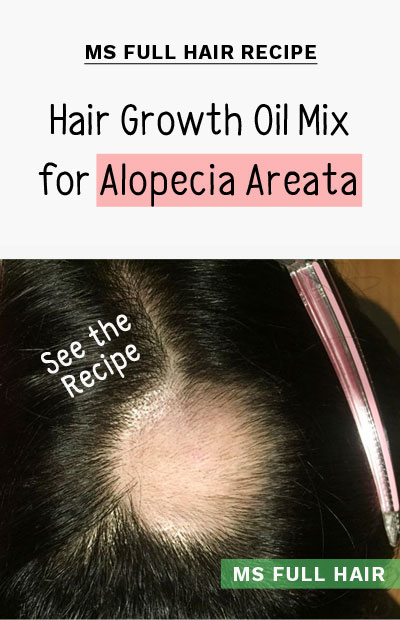 This hair growth recipe is based on a study. Using this mixture topically, some of the alopecia areata participants in the study saw an increase in hair regrowth.
Ingredients
Directions
Have a glass dropper bottle ready
Mix the ingredients into the bottle
Apply the mixture onto the scalp using the dropper
Rub it thoroughly to stimulate the blood circulation
Leave it for up to 2-3 hours
How often?
Try it daily for at least 2-3 months to see the results