Looking for various ways to stimulate your hair and help with thinning hair? Add a head massager to your list. In this article, we will talk about benefits using a head massager and 3 recommendations that are under $25:
What are the benefits of a Head Massager?
Scalp stimulation: Massaging the head helps with better blood circulation in the scalp region. One of the main causes for hair loss is the lack of nutrition reaching follicles properly, leading to follicle miniaturization. Derma Papilla is located at the bottom of hair follicles and receives blood which contains essential minerals we need for the healthy hair growth.
Relaxation and stress relief: Other benefits of a head massager include repairing stressed muscles and providing deep relaxation.
3 Best affordable head massager reviews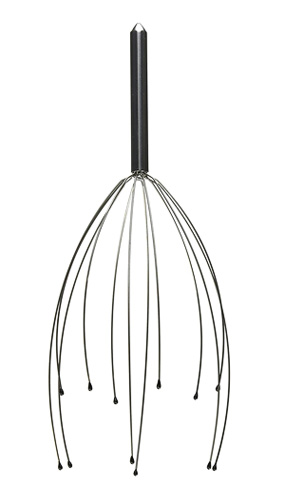 This hand-held spider head scratcher can get addictive. At first, it makes your head feel like something is crawling on your head. But after 10-15 seconds, you will want more and more of it. The spider-leg-looking wires have nibs at the end that wrap around the thin stainless wires, so you can move the scratcher around without worrying about leaving actual scratches or scars on your head.
This spider scalp massager is not going to give you the equivalent strength you get from other heavy duty massagers, but it will make your head feel really good and help to release any tension.
---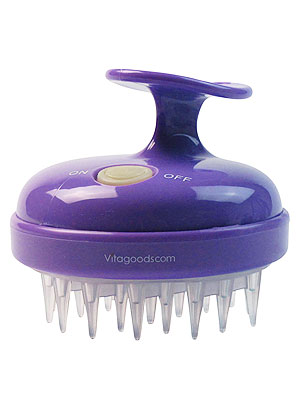 This small hand-held massager makes you feel so good on your head. It is perfect for scalp stimulation with gentle yet sturdy tips and the handy on/off vibration button. People also use it for shampooing their hair as well as for scalp oil massaging.
---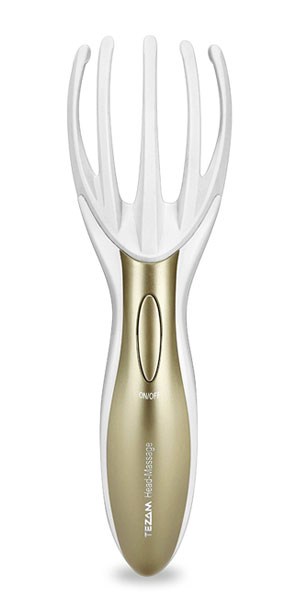 This electronic head massager has a unique claw-like look and mimics the feeling of your fingers massaging and combing through your hair. The manufacturer points out that the vibration switch delivers approximately 8500 vibrations per minute, which makes it ideal for scalp stimulation.